Fish Creek Trail Connection Project
---
Project Milestones and Schedule through DSR Phases
Key project milestones are described below from project kick off in spring 2022 through completion of the Environmental Document and finalization of the Design Study Report (DSR) sometime in 2023. Additional design work will occur after Final DSR.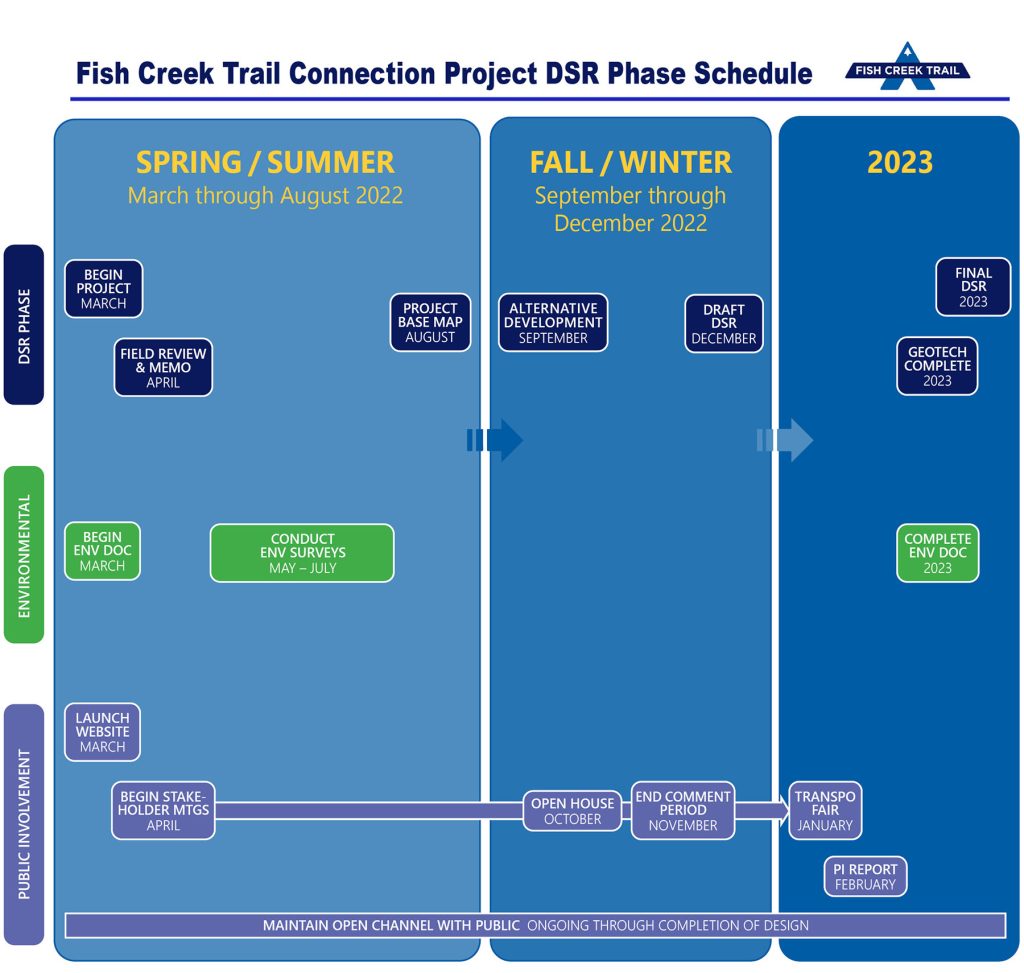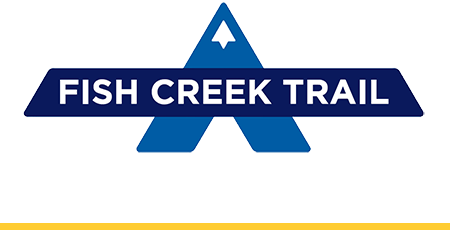 Site Map
---
To join the project email list, click below!

To submit comments, click below!

---
Quick Links
Spring/Summer 2022
Kick Off Project
Launch Website
Begin Stakeholder Meetings
Conduct Field Reviews and Complete Field Review Memo
Conduct Environmental Studies
Create Project Base Map
Fall/Winter 2022
Hold Public Open House Meeting
Complete Draft Design Study Report (DSR)
2023
Host Informational Booth at Anchorage Transportation Fair
Complete Public Involvement Report
Complete Geotechnical Studies
Complete Environmental Document
Complete Final DSR
Ongoing public involvement will occur for this project including: project notices (mailer, advertisement) and stakeholder and public meetings. Notices will be sent out before each public meeting announcing date, time, and venue.
Project Meetings
Announcements regarding public meetigs will be made here! Please check back for updates.
It is the policy of the DOT&PF that no person shall be excluded from participation in, or be denied benefits of any and all programs or activities DOT&PF provides based on race, religion, gender, age, marital status, ability, or national origin, regardless of the funding source including Federal Transit Administration, Federal Highway Administration, and State of Alaska Funds.
The DOT&PF complies with Title II of the Americans with Disabilities Act of 1990. Individuals with disabilities who may need auxiliary aids, services, and/or special modifications to participate in public meetings should contact: Kennedy Kruchoski at kennedy@solsticeak.com or 907-929-5960.
Persons with a hearing impairment may contact Relay Alaska at their Telephone Device for the Deaf (TDD/TTY) number, 800-770-8973 and they will assist in contacting the project team. DOT&PF is able to offer, upon request, reasonable accommodations for special needs related to other disabilities.
Requests should be made at least seven days before the accommodation is needed.